Corona pandemic – GUIDANCE FOR EMPLOYERS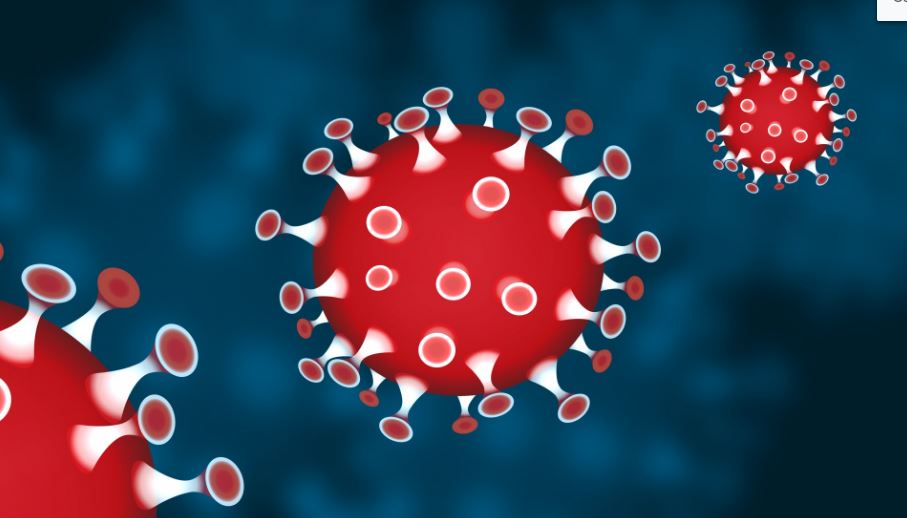 Since 11.03.2020 the WHO (World Health Organisation) considers the crisis caused by CORONAVIRUS as PANDEMY. Companies, employers as well as employees, are insecure.
What is supposed to be done now with regard to the obligations of care under the employment contract? –
GUIDANCE FOR EMPLOYERS
There is no proven case of corona in the company. What should the employer do? Some recommendations:
Business operations can and should be maintained as normal as possible. There is no reason to send employees home as a precaution.
As the person responsible for the company, you should obtain ongoing information about developments yourself, for example on the Robert Koch Institute website.
Make yourself familiar with the terminology. When is there any reason to suspect Corona? For this purpose the Robert Koch Institute defines:
"Suspicion of COVID-19 is justified if at least one of the following two constellations is present in a person:
persons with acute respiratory symptoms of any severity or unspecific general symptoms AND contact with a confirmed case of COVID-19
persons with acute respiratory symptoms of any severity who have stayed in a risk area.
A diagnostic investigation should be performed on these individuals."
Keep your employees informed about important new developments, e.g. by circular mail, but do not spread panic.
Inform your employees about sensible hygiene measures, e.g. by circular mail (frequent thorough hand washing, no greeting by handshake, operation of handles and lift buttons with covered body parts, sneezing and coughing labels)
Provide (viral) disinfectants in work rooms and toilets and encourage the use of them.
Identify areas at risk by means of travel warnings from the Federal Foreign Office, the Robert Koch Institute or the WHO and cancel business trips to such areas.
Ask your employees to inform the company if they have had contact with people infected or suspected of being infected with the coronavirus within the last two weeks and/or if they have been in a risk area. Risk areas are continuously updated on the website of the Robert Koch Institute (RKI):
https://www.rki.de/DE/Content/InfAZ/N/Neuartiges_Coronavirus/Risikogebiete.html
Private travel to high-risk areas cannot be forbidden to employees, but you should warn them against it.
If possible, cancel all events.
Make contingency plans in case of emergency. As managing director or shareholder you should prepare measures to avoid disadvantages for the company! For example, if and when possible and permissible, install home office workstations and equip your employees accordingly so that they can work from home in an emergency. As part of a work instruction, ask your employees to take all the necessary equipment needed for their daily work, such as notebook, My Identity Stick etc., home every evening at the end of work so that they can work from home if this becomes necessary because of Covid 19.
If an employee with corona symptoms (see page of the RKI) is working in your company, you can consider whether you should send this person home immediately because of your duty of care as an employer towards this employee and the other colleagues.
Can employees stay at home as a precaution? Do they have to be released from work or are they entitled to work in the home office?
As long as there is no concrete case of corona suspicion or a proven case in the company, employees continue to have the obligation to come to work. In principle, there is no entitlement to unpaid leave. Whether there is an entitlement to work from the home office depends on the employment contract and the usual company regulations. There is currently no special case due to Corona.
Employees are afraid of contagion from public transport. Do they still have to come to work?
The so-called travel risk lies with the employee. Nobody has to use public transport. But how the employee manages to get to work on time is his business and his responsibility.
There is an existing corona suspicion or a proven case in the company – what is to be done now?
Because of the high risk of infection, the infection must be reported. The responsible health authority must be informed immediately and all measures must be coordinated with th
The infected person or person suspected of being infected must be immediately isolated from other persons and a test must be carried o Until the result, the person must be released from work with payment.
The person must then be interviewed to determine with which persons the infected person has had contact. The same applies to these persons (test and leave of absence).
At the same time, it must be agreed in each individual case whether all employees should be sent home as a preventive measure until the situation has been clarified. As far as possible, home office should be used in this case. Should this not be possible de facto or for reasons of employment law, the employees are to be released from work with pay until the situation has been clarified.
Who bears the salary costs if the employees have to be quarantined because of the coronavirus?
If you close the business of your own accord as part of your duty of care and in order to avoid worse economic consequences, you bear the financial risks of closing the business.
In order to mitigate negative effects, overtime should be reduced and, in addition, an attempt should be made to reach agreements with the employees and, if necessary, the work council, for example, that a few days' holiday should be taken. In this case, however, the company is dependent on the goodwill of the employees. State aid has not yet been planned. It may be possible to consider ordering company holidays or short-time working. This must be examined on a case-by-case basis.
If the health authorities impose a ban on employees or close down your company because of the coronavirus, the affected employees will receive compensation in the amount of the actual loss of earnings in accordance with the Protection against Infection Act for an endurance of 5 weeks that you will have to pay as employer. You can, however, ask for refund at the competent authority. . From the 7th week onwards, employees are granted compensation in the amount of sick pay in accordance with § 47 Para. 1 SGB V, provided that the loss of earnings does not exceed the annual earnings limit applicable for the statutory health insurance obligation. However, there is currently no legal certainty as to the relationship between a claim under the Infection Protection Act and a claim by the employee against the employer under Section 616 of the German Civil Code. A certain risk cannot be ruled out that the employer will continue to be burdened with the salary, especially in the case of only short-term measures.
Are employees allowed to stay at home if child care facilities (schools, kindergartens, day nurseries, nursery schools, day care centres) are closed due to the coronavirus? Do these employees still have to be paid a salary?
Employees who are forced to stay at home for childcare due to the closure of schools or kindergartens/daycare centres must be released from work if supervision of the child is necessary and no other supervisors are available.
Due to your duty of care, it is recommended that you agree with the employee that he/she will do home office work, reduce overtime or take holidays as far as possible.
The question of payment is a sensitive one. If interpreted generously, a claim for remuneration can be derived for the benefit of the employee for some time from § 616 BGB (German Civil Code) if this is not contractually excluded. For how long thereafter benefits are to be granted is controversial. Periods of a few days, up to 10 days or even up to 6 weeks at the most can be considered.
After that, the employee is not entitled to any further payment by the company. According to our research to date, he has no other claims against other bodies for compensation or indemnification, e.g. according to § 45 SGB V. This socio-politically explosive topic has obviously not yet entered the public consciousness.
Please note that, as always in our general mandate information and/or on our homepage, we cannot and may not provide legal advice related to individual cases. Our advice is given to the best of our knowledge, however, we cannot guarantee its accuracy and completeness. This is particularly true in view of the rapid development of the corona pandemic. Numerous questions in this context have not yet been conclusively clarified.
We would be pleased to advise you directly on these issues. Please contact us for further information:

Susanne Schröder
Labour Law
Geschäftsführerin/Managing Director
Partnerin
Rechtsanwältin/Fachanwältin für Arbeitsrecht
Lawyer/Attorney specialized in labour law
Lehrbeauftragte der Hochschule der Bayerischen Wirtschaft (HDBW) für Wirtschaftsrecht

Sandra Weitl LL.M.Eur.
Labour Law
Rechtsanwältin/Fachanwältin für Arbeitsrecht
Lawyer/Attorney specialized in labour law